Help Micah grads live out God's calling to take the gospel across the globe by clicking here.
space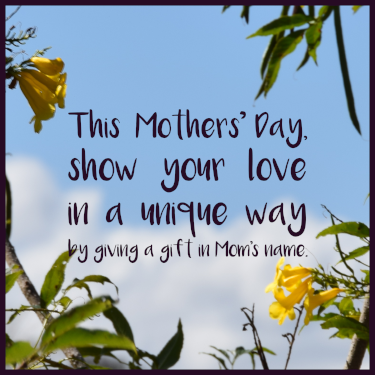 Until May 3, you have the opportunity to love our ministry in a unique way, by giving a gift in your Mom's name! If you give a gift of at least $50, we'll send her a Mothers' Day card from the Micah Project! Give $100 or more, and we'll send her a personalized video from the Micah guys. 
When you donate below, make sure you fill out the spaces for your Mom's home and email addresses at the end of the form so we can make sure she gets your gift.
space
The Micah Project operates as an expression of God's love through the donations of hundreds of supporters all over the world. Please become part of the Micah family by becoming a contributor! The Micah Project is a 501 C (3) non-profit organization.  Donations in the United States are tax deductible to the extent allowed by law. If you have questions about your donor account or need to make corrections, contact Tina Summers at tsummers.micah@gmail.com.
Check Donations: Please make out checks to The Micah Project and mail to the following address.
The Micah Project, Inc.
Dept. 357
P.O. Box 4346
Houston, Texas 77210-4346
Online Donations: To make a secure donation online, please fill out the form below.
*You may have noticed that this page's web address looks a little different than the rest of our site. The "presencehost" is what we have set up to ensure the security of your card information.