A Heart for Micah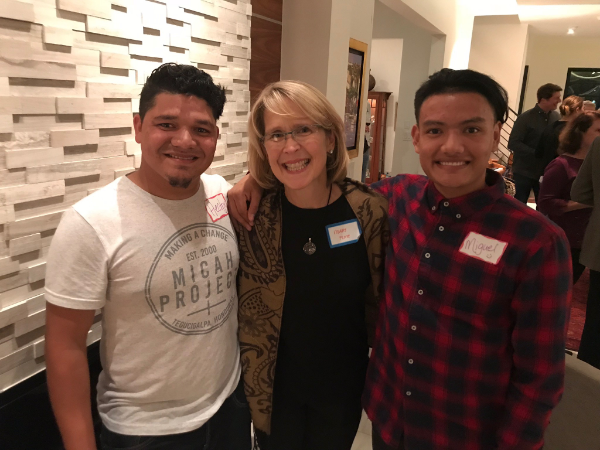 At the Micah Project, we are amazed on a daily basis by the lives that God is transforming through the healing love of Christ, and we are so thankful to be part of this ongoing story.
Because of this, we're now excited for an opportunity to take our story on the road to five cities in the US this February. Micah's founder and director Michael Miller will be sharing his experiences, accompanied by Miguel Banegas and Hector Mendez, who both grew up at the Micah Project and graduated from high school in November 2017.
As we travel in February, there will be different "Heart for Micah" events at which you're welcome to join us. Please email us at micahprojectbells@gmail.com for more details on what is taking place in any of the cities listed below.
Locations:
Charlotte, NC - February 7

St. Louis, MO - February 10, 11, 12 

Nashville, TN - February 13 

Houston, TX - February 16 (am), 18 (pm)

Meridian, MS - February 19, 20
---
The Giving Tree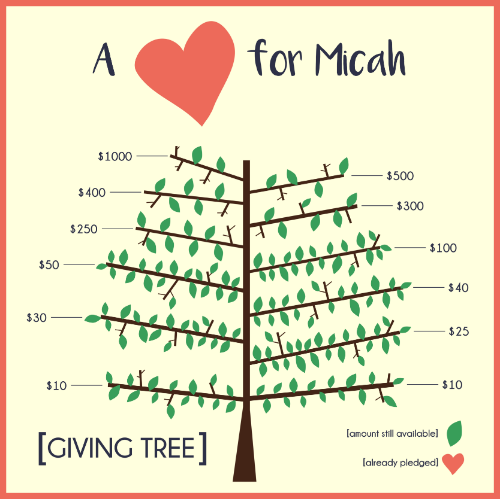 We are incredibly thankful for those who choose to support the Micah Project, both annually and on a monthly basis. In an effort to increase the regular monthly support base for the Micah Project in 2019, we have created a Giving Tree. We'll be traveling with a physical version of the Giving Tree and asking people to consider choosing a dollar amount off of the tree that represents a monthly donation pledge.  Once an amount has been chosen, a leaf on the graphic to the left will turn into a heart. We'll be updating the graphic regularly so that you know which amounts have been pledged and what remains.
Through you, God is transforming lives in Honduras, and we are so thankful for your generous support! Any amount helps us serve street-connected youth in Tegucigalpa.
If you cannot attend an event in one of these cities but would like to help us reach this Giving Tree goal, please email micahprojectbells@gmail.com and tell us the monthly donation amount that you are signing up to give, and we will change the leaf on the tree to a heart!  Recurring monthly donations can be made online here. Thank you!
adding space
---
Friends of the 504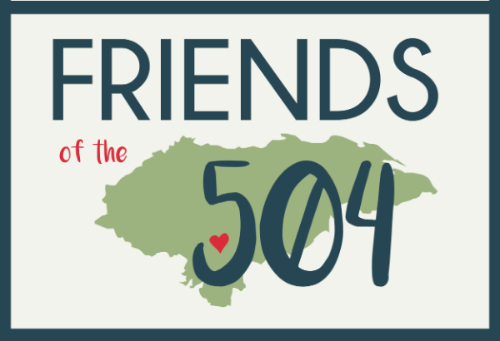 As an added bonus, if you sign up by March 1st to give $50 or more monthly, you will also become a 2019 Friend of the 504. 
Click here to read more about the great perks of becoming a part of this group!